Can I Get a Loan for Home Improvements?
Need to borrow money for home improvements? You can finance home improvements with a secured loan.
In this article
Borrowing Options for Home Improvements
Secured Home Improvement Loans
Unsecured Home Improvement Loans
Choosing the Right Loan
Fluent Money: Specialist Secured Home Improvement Loan Brokers
The Fluent Money Step by Step Application Process
Options for Borrowing Money to Use for Home Improvements
The amount of money you can spend on home improvement costs will be based on your budget (what you can afford), the quality of materials you want to use and what your plans are to update in your home. Any renovation works can be costly and can run into thousands of pounds, even for smaller projects like replacing your bathroom or adding or removing rooms. Bigger projects such as extensions and complete renovation works can easily run into tens of thousands of pounds.
If you need to finance your home improvement project in the form of a loan, then you need to think carefully about the type of loan you will take out. Two options for consideration could be a secured home improvement loan or an unsecured home improvement loan.
This guide will help you understand the differences between these two types of loans and determine which one is best for your situation.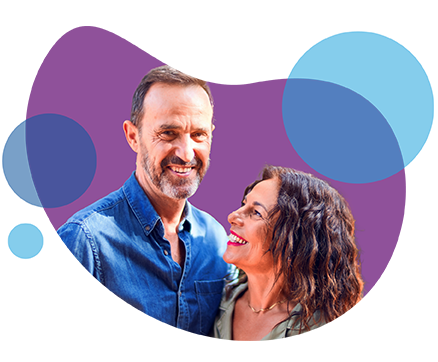 Secured Home Improvement Loans
A secured home improvement loan lends against an asset you have such as the equity you have in your home. For the purposes of this guide, we will use the equity in your home as an example. This type of secured loan provides the lender with security and means that they have your home as security should you not pay the loan back. This security means that the lender will deem the loan as a lower risk, and they will usually be willing to offer lower interest rates and longer repayment terms than with an unsecured loan.
Advantages of a Secured Home Improvement Loan
Lower interest rates: Since the loan is secured, lenders are taking on less risk, which means they can offer lower interest rates than with an unsecured loan.
Higher borrowing limits: Because the loan is secured, you may be able to borrow more than with an unsecured loan.
Longer repayment terms: Secured loans may have longer repayment terms, which can help lower your monthly payments.
Lower monthly repayments: If the interest rate is lower and you take the loan out over the long term then your monthly repayments could be even lower.
Disadvantages of a Secured Home Improvement Loan
Higher total cost: If you take out the loan over the long term then whilst your monthly repayments may be lowered you could end up paying more for the loan overall than if you took out an unsecured loan over the short term.
Your home may be repossessed if you do not keep up with the repayments: If you default on the loan, the lender can take your home to cover the loan that they have lent you and you have not paid back.
Unsecured Home Improvement Loans
An unsecured home improvement loan is a loan that is not backed by the equity in your home. This means that the lender is taking on more risk, which typically results in higher interest rates and shorter repayment terms.
Advantages of an Unsecured Home Improvement Loan
You don't need to own your own home: An unsecured loan lender doesn't take your home or the equity you have in it into account when reviewing your application.
Shorter repayment terms: Some lenders will offer unsecured loans on terms of less than a year whereas secured loans often have minimum repayment terms of 3 years or more.
Simpler Application Process: The eligibility criteria for unsecured loans are often a lot stricter than a secured loan. Therefore, if you do meet the criteria, then the process is quicker. Also, there is no need to get your home valued in relation to the loan.
Disadvantages of an Unsecured Loan
Higher interest rates: Unsecured loans typically come with higher interest rates than secured loans.
Lower borrowing limits: The loan isn't secured against your home, meaning that you may not be able to borrow as much as you would with a secured loan.
Shorter repayment terms: Unsecured loans may have shorter repayment terms, which can result in higher monthly payments.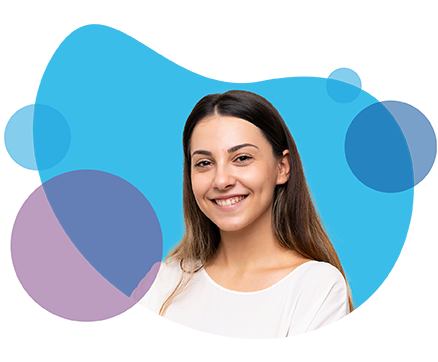 Get Home Improvement Secured Loan Advice
Fluent Money are experts in Secured Loans for Home Improvements.
Choosing the Right Loan
When deciding between a secured home improvement loan and an unsecured home improvement loan, consider your financial situation, the size of your project, and the risks and benefits of each option. If you have significant equity in your home and need to borrow a large amount, a secured loan may be the better choice. If you don't own your own home or don't want to risk losing your home, an unsecured loan may be the choice for you.
Do You Think a Secured Home Improvement Loan may be a Suitable Option?
If you think that a secured home improvement loan may be a suitable option for you to explore then this guide will highlight further details for you to consider.
Secured home improvement loans are a type of financing that is specifically designed to fund home renovation projects. You could potentially use one to pay for repairs, upgrades, and renovations that can make your home more comfortable, functional, and valuable.
How do Secured Home Improvement Loans Work?
They are typically instalment loans that allow you to borrow a lump sum of money upfront and repay it over a set repayment term, with interest. Some loans may have variable interest rates, while others may have fixed rates. The interest rate, fees, and other terms of the loan will depend on the lender, the equity you have in your home, and the amount borrowed.
Fluent Money are Specialist Brokers in Secured Home Improvement Loans
When choosing a secured home improvement loan, there are a lot of points you need to consider. Fluent Money are specialists in finding competitive home improvement loans. If you decide to contact us and want to discuss your options, you will be appointed your own loan adviser and they will discuss the following points with you:
Interest rate: The interest rate is a major factor in determining the cost of the loan. We will compare rates from multiple lenders to find the best deal.
Repayment terms: The repayment term will determine how much you will pay each month and for how long. Longer repayment terms may result in lower monthly payments, but they will also result in more interest paid overtime. Your appointed adviser will explain the details of this and help you decide the best option for you.
Secured home improvement fees: Some loans may have fees, such as origination fees or prepayment penalties. Your appointed loan adviser will factor in these fees and will discuss your options with you when comparing loan offers.
Home equity: Secured home improvement loans require you to have an amount of equity built up in your home. The amount of equity you have will determine the amount of money you can borrow. Your adviser will also carefully talk through the risks involved with you.
How do you Apply for a Secured Home Improvement Loan?
To apply for a home improvement loan lenders will need to know certain information about your personal circumstances such as the purpose of the loan. Some lenders may require an appraisal or inspection of your property. Your Fluent Money loan adviser will be able to guide you fully throughout this process and help you to determine the best loan for your personal circumstances.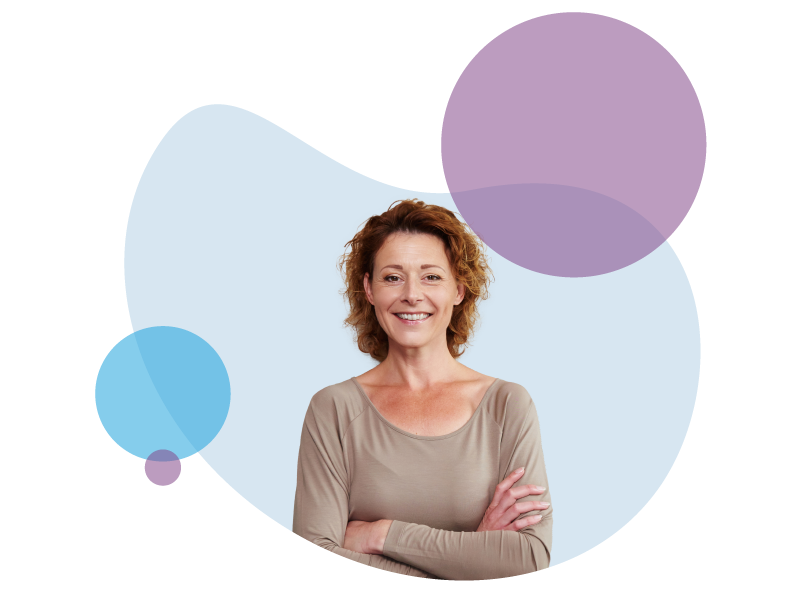 Get Secured Loan Advice
Our Secured Loan Specialists are here to discuss your circumstances and find you a competitive Home Improvement Secured Loan.
How Fluent Money can Help you through our Step-by-Step Process
Firstly, your loan adviser will help you determine the scope of your home improvement project. Before applying for a secured loan, they will help you to gain a clear understanding of the scope of your project. This will help you to understand how much money you need to borrow, and which potential lenders are best for your needs.
Your loan adviser will shop around for lenders: Fluent Money work with a wide range of different lenders from high street lenders to specialist lenders. The right lender will be determined by your personal circumstances and the market conditions. Fluent Money are specialist brokers which means that we also have access to rates that are not available if you were to go to some lenders directly.
Your loan application: Once we have found a lender that you are happy with, we will apply for the loan for you.
Getting approved: If your loan application is approved, your adviser will confirm the terms of the loan, including the interest rate, repayment period, and monthly payment amount. They will make sure you understand the terms carefully before accepting the loan to ensure that you can afford the monthly payments.
Use of the funds for home improvements: Once you have received the funds from your loan, you can use them to fund your home improvement project. It's important to use the funds only for the purpose of the loan, as using the funds for other purposes could put your home at risk.
Repay the loan: You will need to make monthly payments on the loan according to the terms of the loan agreement. Be sure to make your payments on time to avoid late fees and potential default on the loan.
In conclusion, secured home improvement loans can be a great option for homeowners looking to fund renovations, repairs, or upgrades. By understanding how these loans work and what factors to consider when choosing a loan, you can find the right financing to meet your needs and achieve your home improvement goals.
Why choose Fluent Money®?
We're 5 star TrustPilot rated
Find out what our customers say about us
We're friendly UK-based loan experts
You'll be assigned a dedicated case manager to help deal with your application from beginning to end
We'll keep you in the picture
You can check your application and loan progress 24/7 with our industry-leading smartphone app
We present you with options, not problems
Our many years' experience means our friendly experts know how to find the right loan for you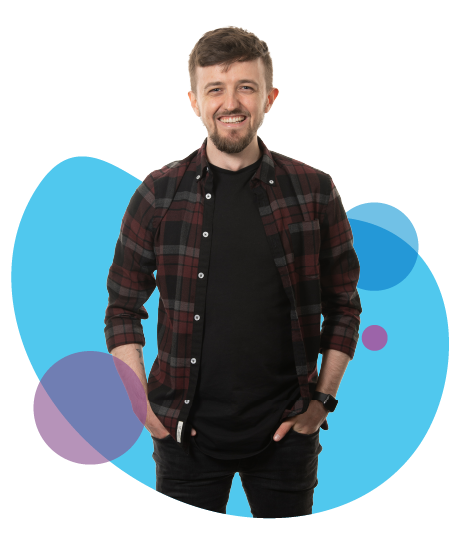 Why our customers recommend Fluent Money®
We're one of the UK's favourite finance brokers. Don't believe us? See what our customers have to say:
Want to find out more?
Speak to our dedicated secured loan specialists who will be able to help with any questions you may have.