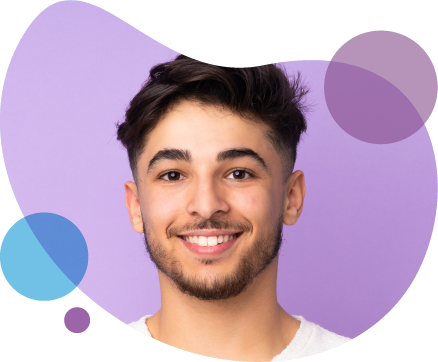 What is income protection insurance?
Income protection insurance is a policy that is designed to support you during periods of unemployment, rehabilitation or sickness. Claimants can receive a monthly payment of up to 60% of their monthly salary. It provides great peace of mind and certainty that you'll continue to receive a regular income to pay for living expenses. For more information about income protection, please contact one of our advisors. They can talk you through the level of coverage required for your circumstance. You can decide how long the insurer will pay out for, for example until you retire or for a certain number of years. The longer the cover period the more the monthly premiums you'll pay.
Why choose Fluent Money for insurance?
Chat to our advisors for personal advice and quotes
Tailored to your needs and budget
Plans from £10 per month
All questions are welcomed
The best deal for you is guaranteed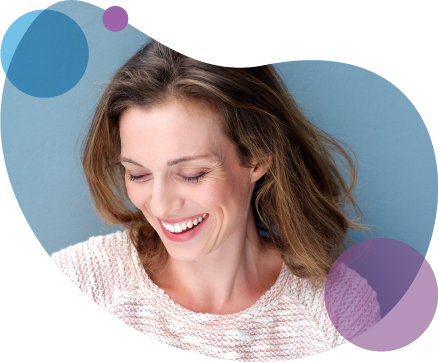 FAQs
The two types of insurance are similar because they both pay out if you suffer from a serious illness. But there are two main differences. Firstly, a critical illness policy pays out a lump sum on diagnosis of a serious illness, while income protection pays out monthly income if you are unable to work from the illness. Secondly, a critical illness policy only pays out for serious long term conditions covered by the policy i.e. a stroke or cancer diagnosis; whereas income protection will usually also pay out for more everyday conditions like a bad back or depression that stop you from being able to do your job.
Before taking out a policy, it's worth considering how financially exposed you would be if you lost your income and what financial safety nets you already have in place.
If you're employed, check with your employer how long your sick pay covers. Some employers will pay sick pay for over 12 months, making income protection less essential. However, still bear in mind the average income protection claim is 4 years!
What rainy day savings do you have to support you if you can't earn? 2 in 5 households have less than £1,000 in savings and in fact 1 in 5 have no savings at all.
Even if you have lots saved away, it's worth calculating how quickly that could get eaten up by life expenses if you didn't have an income by using this 'deadline to the breadline' calculator.
Could your partner financially support the both of you if you're suddenly unable to work (but also consider what would happen if they lost their job too)? You might be able to claim Government benefits – however, this is unlikely to maintain your lifestyle and you may not be eligible.
For example, Statutory Sick Pay – if you qualify – is only £96.35 a week for up to 28 weeks, whilst in April 2020 the average UK family was spending £63.70 a week on food alone. That doesn't leave much for other monthly expenses.
If you need help deciding, get in touch and we can help you look at the options available.
Being unable to earn through ill health is something far more likely to happen to you than getting a critical illness or dying. (Why not try out the LV= Risk Reality calculator to see the likelihood of any or all of these things happening to you before you retire?) That's why the monthly premiums are often higher – as you're more likely to see the benefits from claiming. That's one of the reasons why we think income protection represents great value and peace of mind.
There are certain factors that could make your income protection expensive. This could depend on your age, how much of your monthly salary you want to cover, smoker status, or your job, as some jobs are more high-risk than others.
Why our customers recommend Fluent Money®
We're one of the UK's favourite finance brokers. Don't believe us? See what our customers have to say:
Got a question about income protection?
Our advisers are here to help. If you'd prefer to speak to someone, get in touch below or give us a call.