Do You Require a Commercial Bridging Loan?
If you or your business require short term financing, then a commercial bridging loan may be a suitable option.
In this article
What is a Commercial Bridging Loan?
Key Features of a Commercial Bridging Loan
Get Commercial Bridging Loan Advice
Commercial Bridging Loan Scenarios
How Fluent Money Can Help
Why Choose Fluent Money
What Is a Commercial Bridging Loan?
A commercial bridging loan, also known as bridging finance, is a short-term financial loan that can provide temporary funding for individuals or business in the interim, until they can obtain a more permanent financing source.
Commercial bridging loans are typically used in property related transactions, such as property purchases, renovations, or development projects. If the property is intended for residential use in a commercial capacity such as it will have tenants residing in it, then this would be called a commercial, residential bridging loan. Commercial bridging loans can also be utilised for business purposes like covering operational expenses, cash flow gaps, or capital injections.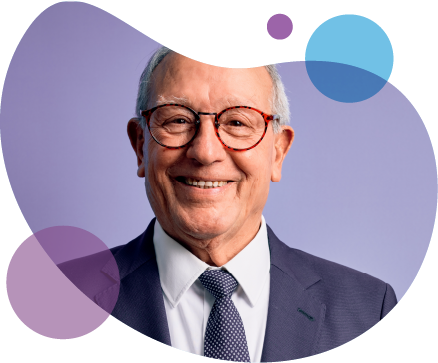 Key Features of a Commercial Bridging Loan
Short-term: Commercial bridging loans are usually offered for a short duration, ranging from a few weeks to a few months. They are designed to provide immediate access to funds until a more extended financing option, like a buy to let mortgage or longer-term business loan, can be secured.
Quick approval and disbursement: Bridging loans are known for their swift approval process compared to traditional financing methods. The funds can be made available within a short period, often a matter of days, which makes them suitable for time intensive financial requirements.
Secured against collateral: Commercial bridging loans typically require collateral, such as property or other valuable assets, to secure the loan. The value of the collateral is usually assessed, and the loan amount offered is based on a percentage of the collateral's value.
Flexible repayment options: Commercial bridging loans usually offer flexible repayment options. You may be able to choose to repay the loan in a lump sum at the end of the loan term or in instalments. The interest may be paid monthly or rolled up and paid along with the principal at the loan's maturity.
It's important to note that commercial bridging loans are a form of short-term financing and should be carefully considered in terms of cost and feasibility. Fluent Money are specialist brokers in commercial bridging loans. If you appoint Fluent Money as your broker, your appointed adviser will be able to help you assess whether it's the right solution for your specific needs.
Get Commercial Bridging Loan Advice
Our bridging loan specialists are here to discuss your personal circumstances and find you a competitive commercial bridging loan.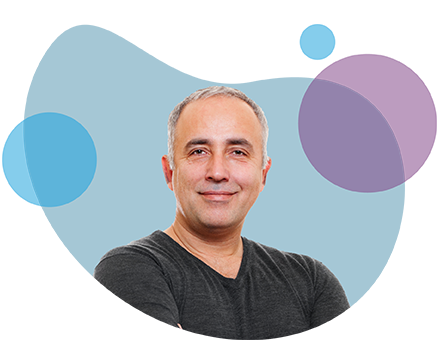 Scenarios You Could Use a Commercial Bridging Loan
A commercial bridging loan can be used in various situations where quick access to funds is necessary to facilitate a property or business transaction. Here are some instances where you might consider using a commercial bridging loan:
Property purchase: If you're looking to purchase a new commercial property but haven't yet sold your existing property, a bridging loan can help bridge the gap in funding. It allows you to secure the new property while you await the sale of the old one.
Property auction: Bridging loans are commonly used in property auctions where a quick completion is required. They enable you as the buyer to act swiftly and secure the property before arranging long-term financing.
Property development: If you're undertaking a property development project and need immediate funding for purchasing land, covering construction costs, or financing renovations, a bridging loan can provide the necessary capital until you secure long-term development finance.
Property renovation or refurbishment When purchasing a property that requires significant renovation or refurbishment, a bridging loan can provide the funds needed for the works. Once the property is improved, it can be refinanced or sold at a higher value.
Business cash flow needs: Commercial bridging loans can help businesses facing temporary cash flow gaps or unexpected expenses. They can provide quick access to funds to cover operational costs, pay suppliers, or invest in growth opportunities.
Time-sensitive opportunities: In certain cases, there may be time-sensitive business opportunities that require immediate funding. It could be an acquisition opportunity, a chance to purchase discounted inventory, or a business expansion opportunity that requires swift action. A bridging loan can help seize these opportunities before long-term financing is arranged.
Property chain breaks: If you're part of a property chain, and a transaction falls through, a bridging loan can provide the necessary funds to keep the chain intact. This allows you to proceed with your property purchase while seeking alternative solutions for the failed transaction.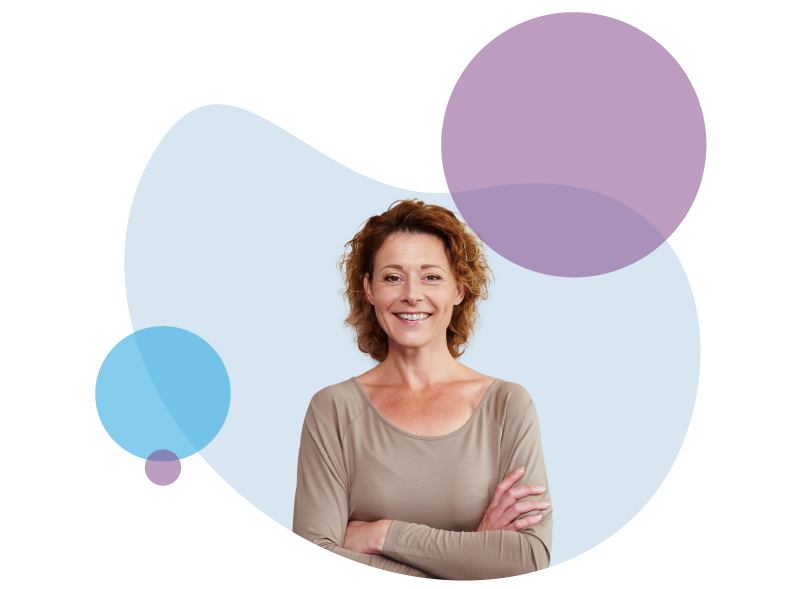 Get Bridging Loan Advice
Our bridging loan specialists are here to discuss your personal circumstances and find you a competitive bridging loan.
How Can Fluent Money Help With Acquiring a Commercial Bridging Loan?
Fluent Money operate within the commercial bridging loan market and will be able to assist you in the following ways:
Expertise and market knowledge: Because we specialise in commercial bridging loans, we have developed an in-depth knowledge of the lending market. We can provide you with valuable insights into different lenders, their lending criteria, and the most suitable loan products for your specific needs. Our advisers stay updated on the latest market trends, interest rates, and loan terms, which can help you make informed decisions.
Access to multiple lenders: Fluent Money have access to a wide network of lenders, including traditional banks, private lenders, and specialist bridging finance providers. We can help you navigate the lending landscape and connect you with lenders that offer competitive rates and favourable terms for your commercial bridging loan.
Loan structuring and negotiation: Our advisers will assess your financing requirements and help structure your loan application to increase the chances of approval. They have experience in presenting loan proposals in a compelling manner to lenders. Additionally, they can negotiate on your behalf to secure the most favourable interest rates and terms for your bridging loan.
Timesaving and convenience: Searching for suitable lenders, completing application forms, and managing the loan process can be time-consuming and overwhelming. We can handle these tasks on your behalf, saving you time and reducing stress. We know how to streamline the process, ensuring that all necessary documentation is submitted accurately and promptly.
Tailored solutions: Every financing situation is unique, and our Fluent Money advisers can provide a personalised evaluation based on your specific requirements and circumstances. Your appointed adviser will assess your financial situation, objectives, and timeline to recommend the most suitable bridging loan options for you. Your Fluent Money adviser can also suggest alternative financing solutions if a bridging loan isn't the best fit for your needs.
Industry connections and relationships: Our advisers have established relationships with lenders, which can benefit you during the loan application and approval process. They can leverage these connections to advocate on your behalf, address any issues that may arise, and expedite the loan approval process.
Compliance and paperwork assistance: Your appointed Fluent Money adviser understands the legal and regulatory requirements involved in obtaining a commercial bridging loan. They can guide you through the necessary paperwork, ensuring that all documentation is completed accurately and in compliance with relevant regulations.
If you decide to appoint Fluent Money as your broker, you will be choosing a reputable broker with expertise in commercial bridging loans. Fluent Money are transparent about our fees and will provide you with clear communication throughout the process. Working with a broker such as Fluent Money could increase your chances of securing a suitable bridging loan on favourable terms while simplifying the overall process.
Why choose Fluent Money®?
We're 5 star TrustPilot rated
Find out what our customers say about us
We're friendly UK-based loan experts
You'll be assigned a dedicated case manager to help deal with your application from beginning to end
We'll keep you in the picture
You can check your application and loan progress 24/7 with our industry-leading smartphone app
We present you with options, not problems
Our many years' experience means our friendly experts know how to find the right loan for you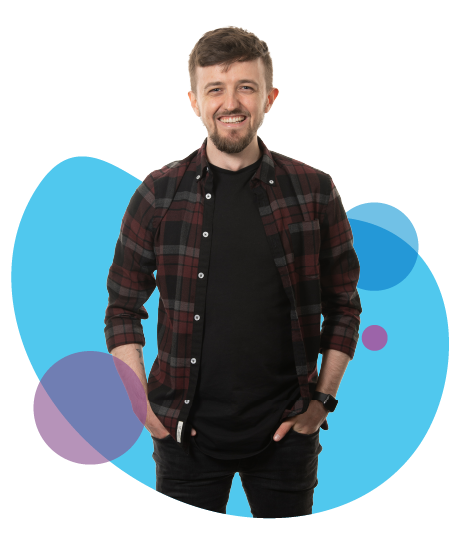 Why our customers recommend Fluent Money®
We're one of the UK's favourite finance brokers. Don't believe us? See what our customers have to say:
Want to find out more?
Speak to our dedicating bridging loans team who will be able to help with any questions you may have.