Our equity release division facilitate lifetime mortgage for their customers in record time of just ten days!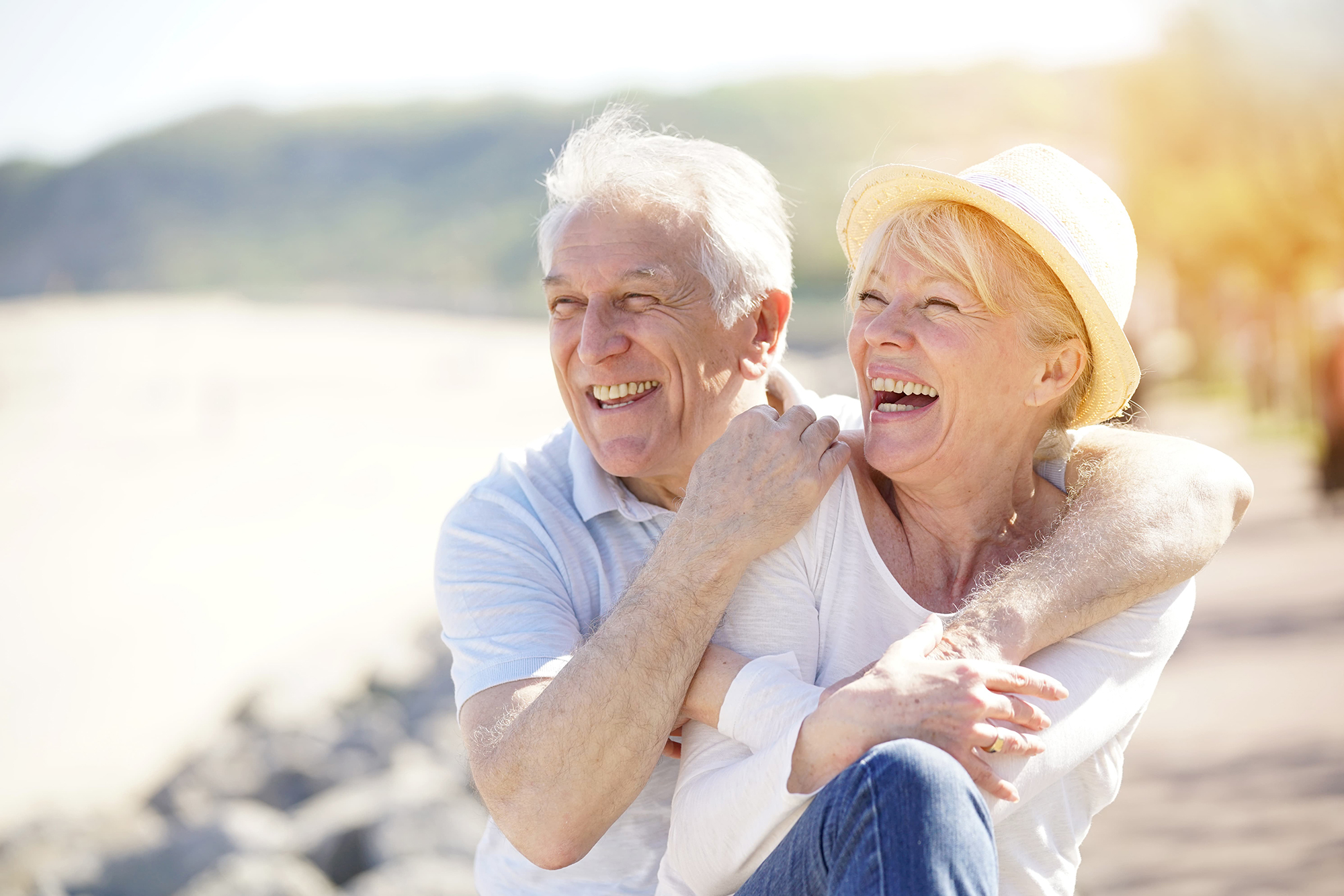 Background
Last month, our equity release division delivered lightning-fast results for their customers – in just ten days! They were approached by a couple aged 73 and 74 who wanted to raise funds of £50,000.
Miles and his wife Dolares required funds for travel as they have two sons living abroad. While one of their sons lives in New Zealand, the other lives in Shanghai and the couple wanted to take some extended trips to visit them (for up to 3 months at a time).
The couple also wanted to raise additional funds to take some holidays, make home improvements and purchase a new car.
The solution
Our customers consulted with one of our dedicated advisers and after carefully exploring all borrowing options, we recommended a lifetime mortgage as a suitable borrowing solution. They opted for a roll-up lifetime mortgage, meaning they will not need to repay the loan during their lifetime.
Instead, the loan will be repaid when the homeowners pass away, sell the property or move into long-term care. At that point, the loan will be repaid from the proceeds of the sale of the property, with any remaining equity going to the homeowners or their beneficiaries.
We were able to provide the couple with a fast, flexible finance option, ultimately enabling them to access a lump sum of £50,000 in just ten days. With an extensive panel of lenders to choose from, we appointed Standard Life as a suitable lender.
Jack Hopkins – Equity Release Sales Manager
When asked about the quick turn-around time for this case, Jack Hopkins, Equity Release Sales Manager explained "We were able to exceed our customers' expectations and facilitate a lifetime mortgage in record time for two reasons. The first is that our team are great at their job and committed to our long-term strategy of delivering an exceptional level of customer service.

Secondly, we have great technological solutions in place to enhance all elements of the customer journey. Our booking team complete thorough pre-application checks, including looking at land registry, to spot and fix potential concerns. This also allows our advisers to recommend a lender with confidence that the customer qualifies for.

The adoption of our bespoke, hybrid mobile phone app – MyFluent, also provides a number of features to speed up the application process, such as access to case notes, a live chat function and the ability to upload documents. This of course removes the postal time lag, allowing the client to keep in touch with us throughout, without the need to call.

Then once the application has been submitted to the lender, we have an efficient case management team who work closely with our panel solicitors to satisfy all conditions to set a completion.

On this occasion, we were delighted to be able to assist Miles and Dolores in releasing equity from their home, quickly and efficiently so that that they can pursue their dreams in later life."
What did our customers have to say?
Miles and Dolores – Apr 2023
"When we first enquired about a lifetime mortgage we were advised by Andrew that it would be likely to take 6 to 8 weeks to complete – but Fluent went above and beyond! The whole process was explained in detail in an open and understandable way. We were encouraged to ask questions about anything we were unsure about. We cannot fault the service we received; we were treated in such a professional way.

We were kept fully up to date by Arslan at every point and the use of mobile phone documentation allowed for a seamless application process, as were all aspects of our transactions.

The dealings with your company have been to the highest standards and this is reflected in the individuals who have been professional and on the ball at all times."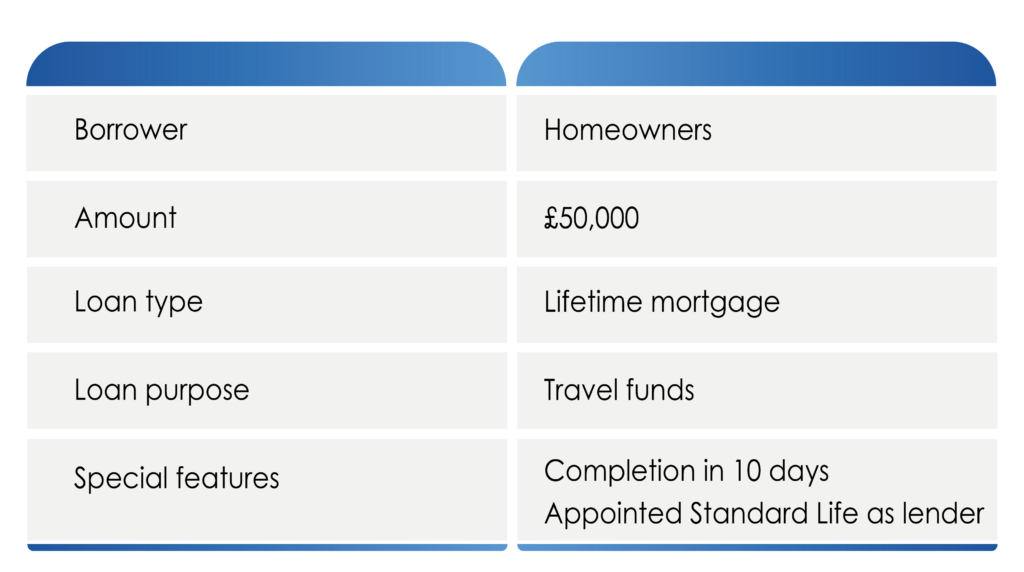 Fast-track to success with Fluent Partners
If your clients are considering equity release to raise additional funds, please click here to find out more. Or to find out how we can help you and your clients achieve their goals in record time, please don't hesitate to get in touch with our broker team.