Call us Free on 01204 472030
Equity Release
Unlock the potential from your clients' homes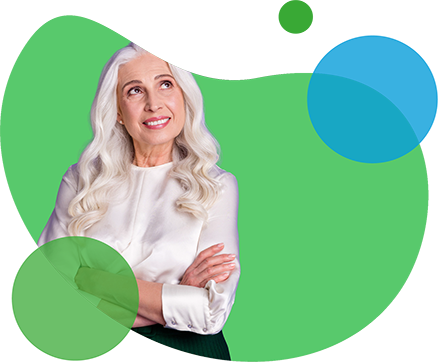 Why lifetime mortgage referrals?
Equity release is the most common type of lifetime mortgage, and is an option that is becoming more and more popular. If this isn't your area of expertise, you could be missing out on opportunities to grow your business. By referring a client to us, we'll help them find the right loan and give you a generous commission as thanks if they pick a loan through us. If you have a client who is looking to give an early inheritance or enhance their retirement fund, this could be a viable option for them.
Earn generous commission
5 star service for your clients
Grow your business with little work
Tax-free cash for your clients
No negative equity guarantee as standard
Is my client eligible?
To consider equity release, there are certain criteria your client needs to meet first. Your client must be:
Aged 55 up
Live in the UK
Own a property that is worth more than £70,000
How to go about a referral?
Opportunity: Your client asks you about (or you suggest they may benefit from considering) a mortgage
Referral chat: You say you don't offer this type of advice, but you say you work in close partnership with Fluent Money who are mortgage experts. You ask them if you should get someone from their friendly team to give them a call for a no obligation chat.
Refer: If they say yes, simply make the referral here by giving us a few client details. Just let us know if you want us to deal directly with the client, or you want to chat to us first about their situation.
Track: Find out how the referral process is going anytime on our case tracking portal, Fluent View.
Commission: On case completion, receive a generous commission payment.
What benefits are there for my client?
Access to 5* customer service – our team are dedicated to finding the right loans
Market-leading smartphone app so your client can track their application 24/7
Regular application updates from our friendly team
Dedicated case manager to streamline the entire process
Flexible plans to suit your client's needs
Product types
With equity release, there are two types of mortgages available, designed to be flexible for your client's requirements. These are lump sum and drawdown mortgages.
Lump Sum Lifetime Mortgage
Secured against your client's property
No monthly payments
Lump sum of tax-free cash paid
Compound interest added until the loan term comes to an end
The loan plus its interest is paid back once the home is sold
Usually, clients can release between 5 and 55.5% of the value of their property, depending on their age, health and lifestyle
Drawdown Lifetime Mortgage
After an initial lump sum payment, your client can choose to 'drawdown' money in stages to suit their needs
The interest is only added on the amount released, so can add up more slowly than on a lump sum lifetime mortgage
The loan plus its interest is paid back once the home is sold
Usually, clients can release between 5 and 55.5% of the value of their property, depending on their age, health and lifestyle