How could specialist finance help landlords meet new EPC requirements?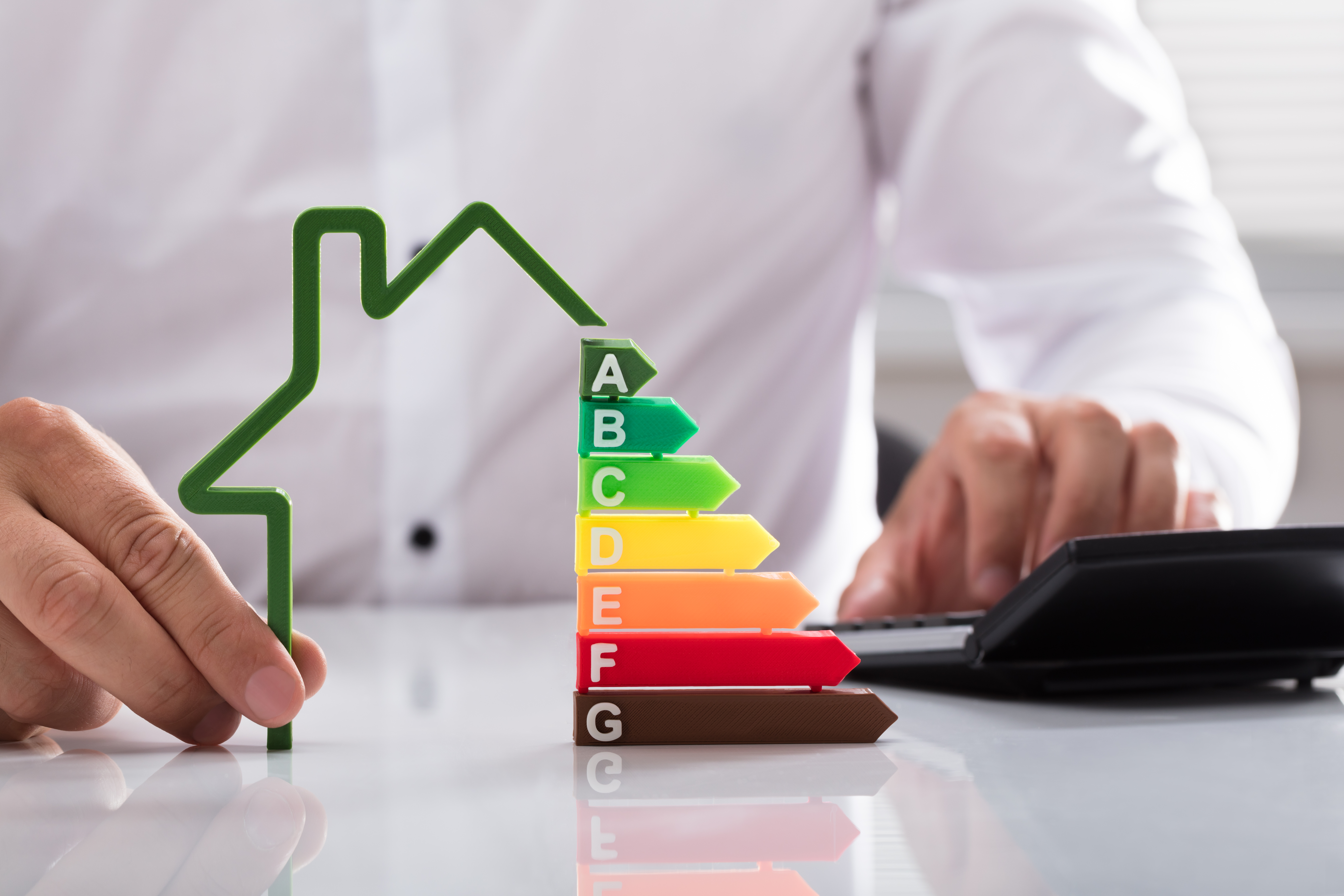 EPCs are more or less second nature to property professionals who deal with building, letting, or selling a property. That said, energy efficiency remains a hot topic as the property industry moves towards a more sustainable future. As part of the Government's aim to reduce carbon emissions from buildings and improve the energy efficiency of homes, there is currently a proposal to reduce the minimum EPC rating for rental properties.
In 2015, new laws set Minimum Energy Efficiency Standards (MEES), stating that private rented property in England and Wales must have an EPC rating of E or above. These came into force on 1 April 2018 for new tenancies and on 1 April 2020 for existing tenancies.
But more recently, the Government's Minimum Energy Efficiency Standards (MEES) for non-domestic private rented properties have tightened even further. Landlords will need to make new changes to their properties in order to meet an EPC rating of 'C' or above by 2028 – before any tenancies can be agreed.
Note that this was originally set for December 2025 – but extended due to what many suspect were unrealistic expectations. The law states that the landlord or property owner must make these changes unless they can prove that they are exempt from the rules. With costs predicted to be high in some cases, what finance options are available to landlords and how can we help here at Fluent?
EPC ratings explained
In order to have an EPC of "C", a property must have between 69 and 80 points on the Standard Assessment Procedure (SAP). This is a government-stipulated measure used by local energy assessors to judge a property's energy efficiency.
So how is energy performance actually measured? An assessor will grant SAP points by measuring various elements, including carbon emissions, wall / roof insulation, double glazing, boiler performance / central heating, lighting and other factors like the presence of solar panels.
An Energy Performance Certificate (EPC) is the official way of recording the energy efficiency of buildings resulting from such installations. The more energy efficient a property, the higher its EPC rating (and often its value).
As shown below, A is the highest band and G is the lowest…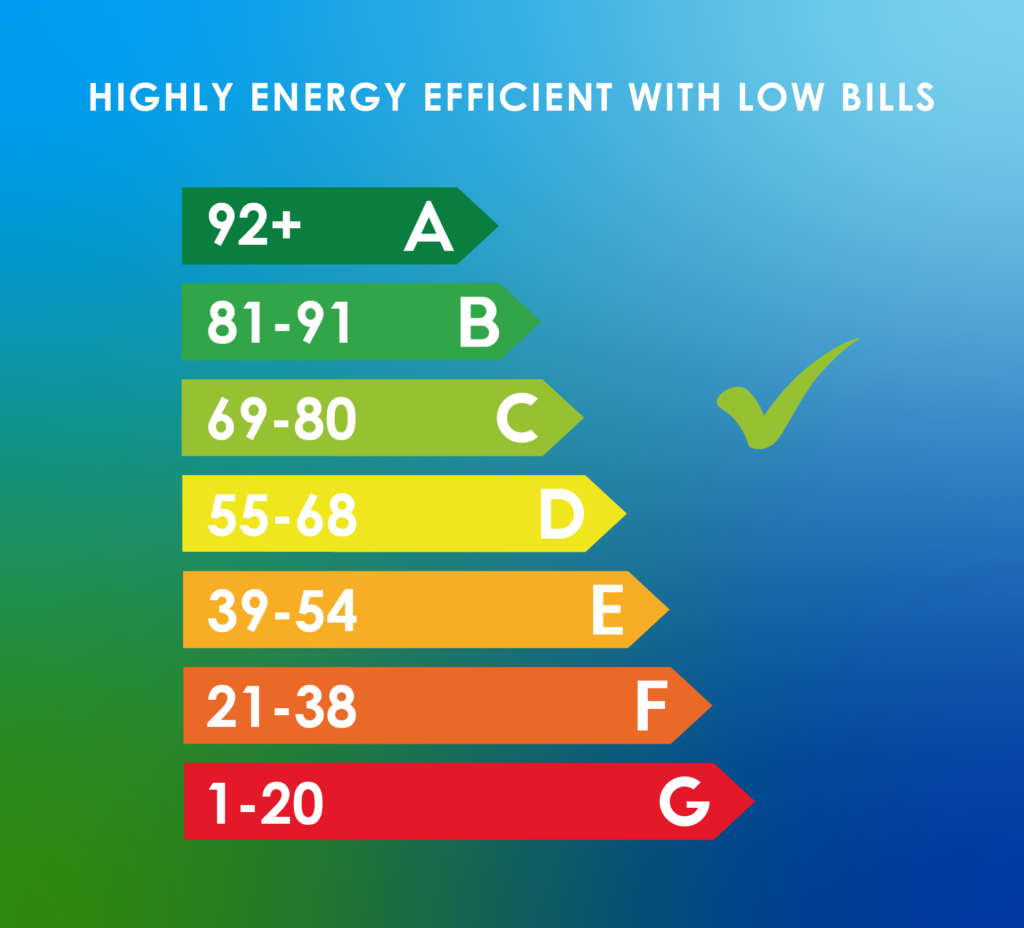 How much could a landlord expect to pay for EPC changes?
While many landlords have already made headway on the upgrades, there's still a sizeable portion that remain uncertain about the amount they will need to spend in order to improve the energy efficiency of their properties. According to Financial Reporter (Apr 23), affordability is the main obstacle for more than two fifths (44%) of landlords to improve their properties by the proposed deadline. For landlords with only one property in their portfolio, this figure increases to over half (51%).
Under current government regulation, landlords are not expected to spend more than £3,500 on upgrades to meet the current EPC requirements for a rating of E. The new changes however, which could see all rental properties requiring an EPC rating of C, requires landlords to make a significantly higher investment to future-proof their properties. The Government's National Housing Survey 2019-2020 estimated that it would cost landlords £7,646 on average to upgrade to an EPC rating band C. The government has therefore proposed increasing the investment limit for landlords to £10,000, with potential fines of £30,000 for non-compliance.
There are of course other factors to consider that could result in higher renovation costs. In addition to building construction and condition, supply chain disruption; that is higher prices for materials and longer wait times for delivery, and labour costs, are all likely to push renovation costs higher than landlords anticipate.
For those landlords working towards meeting these standards- whether that be those landlords with extensive property portfolios or those with major improvements required for a single property – it is vital that they understand how specialist finance could help.
What is your current EPC?
There are several reasons landlords might need to improve the EPC rating of their rental property. First and foremost, it is unlawful landlords to let their property if it doesn't meet the required EPC compliance.
As well as helping landlords comply with the law, a better EPC rating could attract eco-conscious tenants and potentially increase their property's value. Moreover, landlords will be better prepared for the government's proposed changes to a minimum EPC rating of C for new rental home tenancies.
To meet the requirements of the government's bill, the remedial works required will of course vary, as these are based on the existing features of the property. But with a third (37%) of landlords stating they have little, to no knowledge of the impending changes (*Source: Financial Reporter), gauging an idea of the work they will need to undertake is vital.
Check the EPC register
A good first step for landlords to take is checking the EPC register on the government website where they can learn more about their property's current EPC rating, the potential rating it can reach and the recommended work needed to get there.
Conduct an initial EPC assessment
In most cases, it's worth organising for an assessor to conduct an initial EPC certification to get an idea of what work needs to be done. Most assessors will provide tips and advice on the best and most cost-effective ways to improve property performance.
Actionable ways to improve your property's EPC rating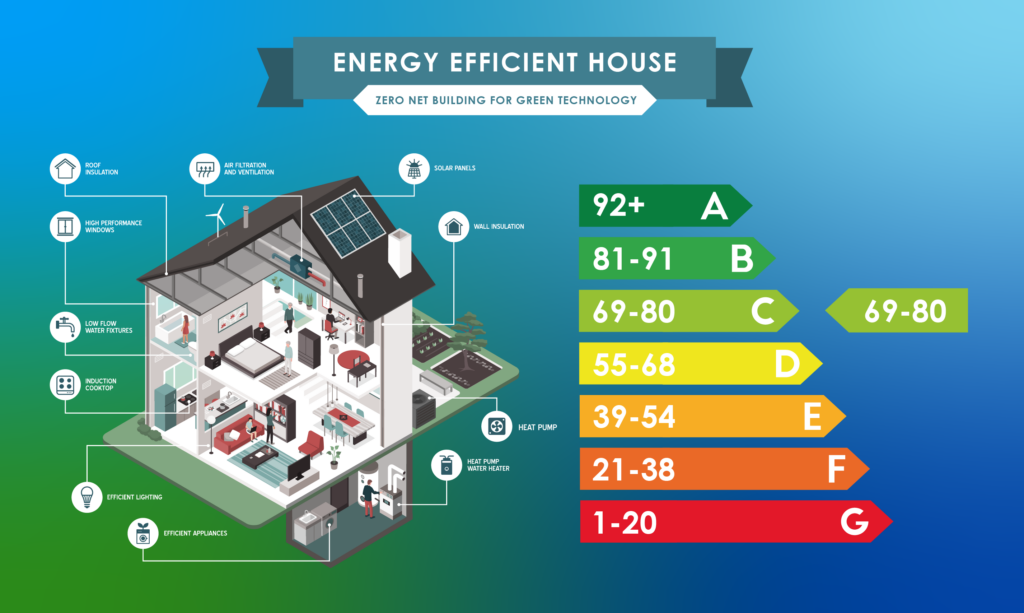 There are a number of ways in which homeowners and landlords may improve the level of their Energy Performance Certificates. For example, landlords may be able to gain enough SAP points by installing:
New energy efficient lighting
Improved wall insulation and roof insulation
A more efficient heating system
Double glazing – or, if you already have this, triple glazing. In listed buildings (where there may be restrictions), secondary glazing is a good option
Less wasteful domestic appliances
Solar panels or other features that utilise renewable energy
Draught proof doors and windows – and other methods to prevent heat egress
How can Fluent help landlords on their journey to EPC compliance?
It's vital that landlords understand the finance options available to improve the energy efficiency of their properties. There are good reasons to start planning now, as this could give landlords more time to seek financial advice and funding to carry out remedial works ahead of the proposed deadline.
With most landlords expected to need to make property improvements, a bridging loan could be a fast, flexible cash injection to fund changes in the short term. The flexibility of a bridging loan is one of its main advantages for landlords – allowing them to leverage the funds in a variety of ways, and at different stages of the property cycle.
Whether they are looking to quickly secure a property purchase, secure funds for refurbishment work such as EPC improvements, or to repay existing short-term finance, a bridging loan can be a great tool to mitigate the impact of the EPC changes. With a vast array of bridging products now on the market, many of which with increasingly flexible features, Fluent can find the best deal for our clients.
A second charge mortgage, also known as a secured loan, is another potential borrowing solution which could enable landlords to make property improvements. While a bridging loan may be more suitable for landlords with multiple properties or those looking to make improvements to sell their property, a second charge mortgage may be a more viable choice for investors with fewer properties or semi-professional landlords.
This type of mortgage is often used to raise additional funds for major repairs, refurbishments, or improvements and could allow landlords to secure funds without having to extend their existing mortgage or remortgage completely. This option is particularly beneficial for those with variable incomes, such as the self-employed, or those who may have experienced a drop in credit rating.
Here at Fluent, our dedicated team is on hand to provide specialist advice for landlords and homeowners, and ultimately find them the best borrowing solution to raise funds for remedial works. By discussing their approach to EPC improvements, our specialist advisers can determine which financial product is best suited to their individual needs.
To find out what support we offer at Fluent Partners, please contact our broker team on 01204 472030 or email Fluentpartners@fluentmoney.co.uk