6 top tips on using ChatGPT to supercharge your marketing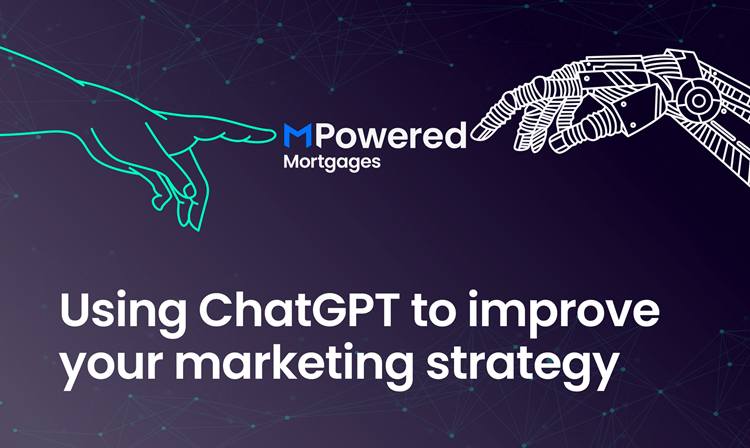 Jimmy Govan, National Sales Manager at MPowered Mortgages, shares his top tips on how brokers can use ChatGPT to improve their marketing strategy.
AI is an increasingly hot topic at the moment, and ChatGPT is often at the core of these discussions. It's changing the way many companies do business, and many brokers are now asking "how can this AI tool benefit me and my business?"
What is ChatGPT?
ChatGPT is, in its simplest form, a chatbot created by OpenAI. It is built upon a language model called generative pre-trained transformer (GPT) and driven by AI technology. As a result, it can answer questions and respond to instructions. ChatGPT offers comprehensive answers to almost any prompt you provide it with, including complex questions. On top of this, it can assist you with other administrative tasks ranging from composing emails, writing essays or articles, to coding.
Since its launch in November 2022, ChatGPT experienced extensive growth, being declared as the fastest-growing app ever to hit 100 million users after a study based on Similarweb data. It's increasing popularity, combined with some significant upgrades to ChatGPT's capabilities in the last year offer some explanation as to why the chatbot has become the talk of the town.
But what use could it be to a mortgage broker?
ChatGPT's ability to respond quickly and accurately to complex questions make it a great tool for any business looking to advance their customer support. However, it is its ability to generate fresh, engaging content that makes it such a great tool when it comes to marketing.
How can ChatGPT be used in marketing?
There are a range of ways ChatGPT can be used by brokers looking to level up their marketing efforts. Here's our six top tips on how you can start using this AI tool to improve, and increase the efficiency, of your marketing campaigns today:
1. Email marketing
By providing prompts for a particular email topic, e.g. a 'new offer', or 'welcome new customers', the AI tool can generate a body of text that you can quickly tailor and tweak to ensure it aligns with your brand before sending it to your contacts.
Email marketing has long been one of the most successful ways to keep in touch with your existing customers, as well as a good way of reaching potential new ones. However, finding the time to write engaging emails can be tricky. By utilising ChatGPT to do the heavy lifting for you, you can save time and, therefore, send more regular updates to your customers.
2. Generate social media content
AI can be used to create social media posts. Using technology to carry out this task will help maintain consistency and relevance of your posts across various platforms, as well as freeing up more of your time to focus on other tasks. You can use AI to help you:
Generate captions
Find relevant and trending hashtags
Respond to comments
Produce social media campaigns focused around specific goals
3. Write service descriptions
Unique and compelling descriptions about what you, as a broker, can offer a customer take a lot of time to get right. ChatGPT can quickly use data to generate these descriptions, including keywords that will help improve your search engine optimisation (SEO) and, therefore, on-site engagement and enquiries.
4. Get ideas for blogs
In general, search engines will prioritise websites that upload engaging content regularly and so it's important to consistently update your website in order to ensure visibility in a congested market. Blogs are a great form of content brokers can share, but writing them can be time-consuming. AI tools, such as ChatGPT, can help you produce informative blog posts and articles in less time than usual.
5. Generate customer surveys
To make sure you're meeting the needs of your evolving target market, it's important to collate, and react to, customer feedback. A great way to gather information from your customers is through surveys and polls.
If provided with the correct prompts, AI tools can generate these surveys and questionnaires for you.
Best practice – top tips to guarantee the best results
As with all marketing, it is crucial you follow best practices to ensure that you maintain high-quality, SEO-friendly content. See our top suggestions for brokers who are considering using AI tools in their marketing:
1. Use AI as a tool, not as a replacement
AI-generated content should be treated as a supplement, not a replacement. The role of AI should not be to replace people, but to combine human creativity with AI-generated ideas to help you be as productive with your time as possible.
2. Avoid duplicate content
Make sure to verify that the AI-generated content is not plagiarised from other sources. Duplicate content can negatively impact your Google rankings, whereas unique, engaging content will improve it.
3. Edit and revise
AI-generated content may require editing to ensure it meets your specific needs, maintains your brand voice, and adheres to SEO guidelines.
4. Monitor content performance
The prompts you provide to ChatGPT will impact the response you get, and you may find that tweaking your prompts provides better results. Ensure you're regularly tracking the insights and performance of any content you share and be prepared to make adjustments when necessary.
It cannot be disputed that marketing plays a pivotal role in the success of any business, and we hope that from the hints and tips listed here you've found some useful ways that ChatGPT can be utilised to supercharge your marketing efforts. And remember, AI-tools are useful starting points for content, but always review anything before posting and keep testing to see what works best for your customers.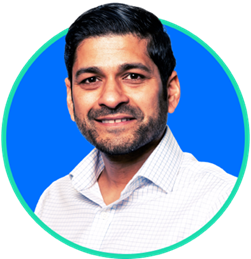 Jimmy Govan
Jimmy is the National Sales Manager at MPowered Mortgages, a fintech mortgage lender that uses AI to speed up the mortgage process for mortgage brokers and customers alike. Jimmy has been in the mortgage industry for over 20 years, starting as a Financial Advisor and working his way up to Business Development roles.